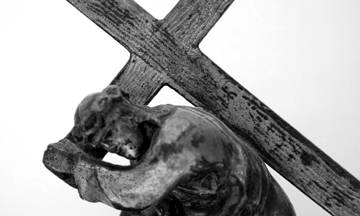 Core Motivation [WHY]
Joining God in the Renewal of All Things.
Mission [HOW]
People inspired and transformed by the story of Jesus, reimagining their lives as his followers, and participating as 'co-artisans' in God's movement of renewing all things.
Strategy [WHAT]
Reproducing incarnational neighborhood parishes that focus on discipleship through covenant community.
Shared Values as Directions
backward>
rooted in the historic Christian faith, we are a people grounded in the story of the living God as found in the Bible.
forward>
called to all things being made new, we are 'works in progress', a people of struggle and hope.
inward>
invited past status and surface, we are a people who increasingly find our identity in God's story and as a result become storytellers of this renewing grace in our lives.
withward>
committed to loving one another, we are a collaborative people in life and mission.
outward>
sent beyond ourselves, we are a counter-cuture for the common good of our city, demonstrating tangible love.
upward>
summoned to know and enjoy the Living God, we are a worshipping people who gather as a community and grow in personal devotion.