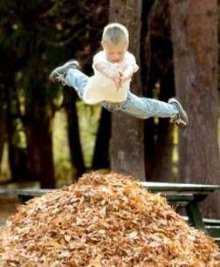 Play is the exultation of the possible.
–– Martin Buber
Our most recent Culture Making Collective was another great evening of inspiration and fun. The purpose, once again, was to think and interact about creative ways in which certain aspects of culture inspire us to be "culture keepers" –– intentionally stewarding good forms of culture.
This time Lance Odegard facilitated on the topic of STRICT JOY: Creativity and/as Play. Through lecture, discussion and LOTS of interaction, we were invited to ask ourselves what it would look like to occupy our work, our lives, our place in the world, playfully. We made up games, drew pictures, did improv theatre, mirror-danced, and watched Brian Blade embody joy while playing drums (see video below).
We always end the evening by creating a DO list –– ideas to act on that which inspired us. This time our list is fairly short. (That's because we were playing so hard. Obviously.) So there's lots of room to add to it! Please do so using the comment field below. And all, of course, are invited pick something from the list and DO it sometime in the next few weeks. After you've done it, we encourage you to either comment here or write a full blog post about your experience and send it to me: nelson (at) artisanvancouver.ca. OK, here's the list:
1.) Watch play in some form [children, animals in a park, actors on a stage, more Brian Blade!] and ask yourself how might this lead me to play more fully?
2.) Do something playful with your body that serves no other purpose other than sensing joy.
3.) Make a date with a friend and play for one hour.
You were made and set here to give voice to this, your own astonishment.
–– Annie Dillard
Add a comment